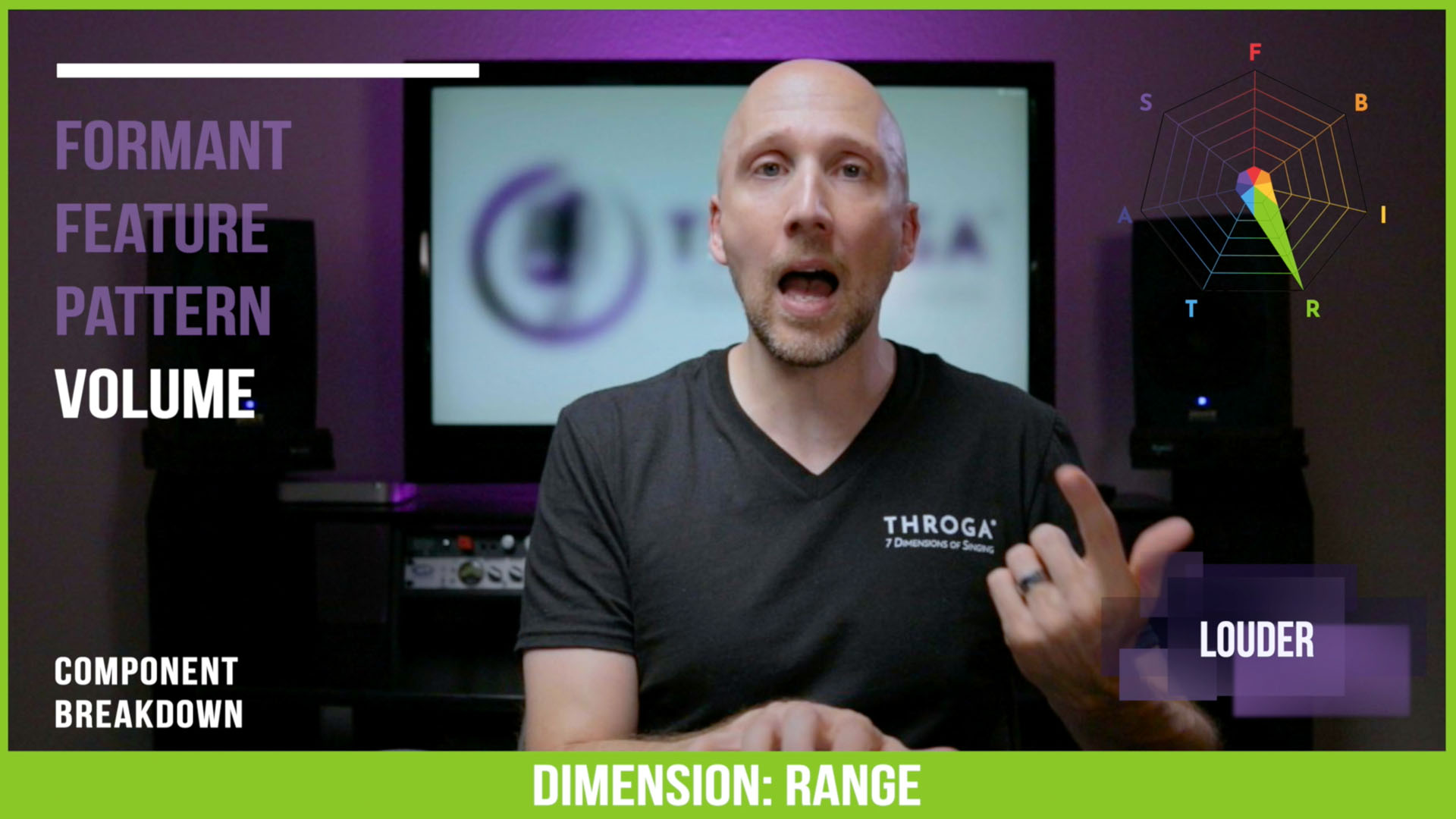 Transform your voice from the comfort of your own home! The Vocal Gym is a fully comprehensive and interactive singing program, utilizing the Throga Technique and the 7 Dimensions of Singing. This is the only patented vocal technique in history, making Throga's scientific approach truly revolutionary. And unlike traditional lessons, this course allows you to advance at your own pace and re-watch lessons, as often as you like, on any device.

Throga's founder, Richard Fink IV, will guide you throughout the course lectures and exercises. He will break down the complexity of your instrument, help you to diagnose your voice, and provide customizable solutions that target YOUR needs as a singer and performer. Once you start the course, it won't take long for you to experience a heightened sense of awareness as a singer and release psychological barriers and hidden tensions that may be holding you back.
You Will Learn How To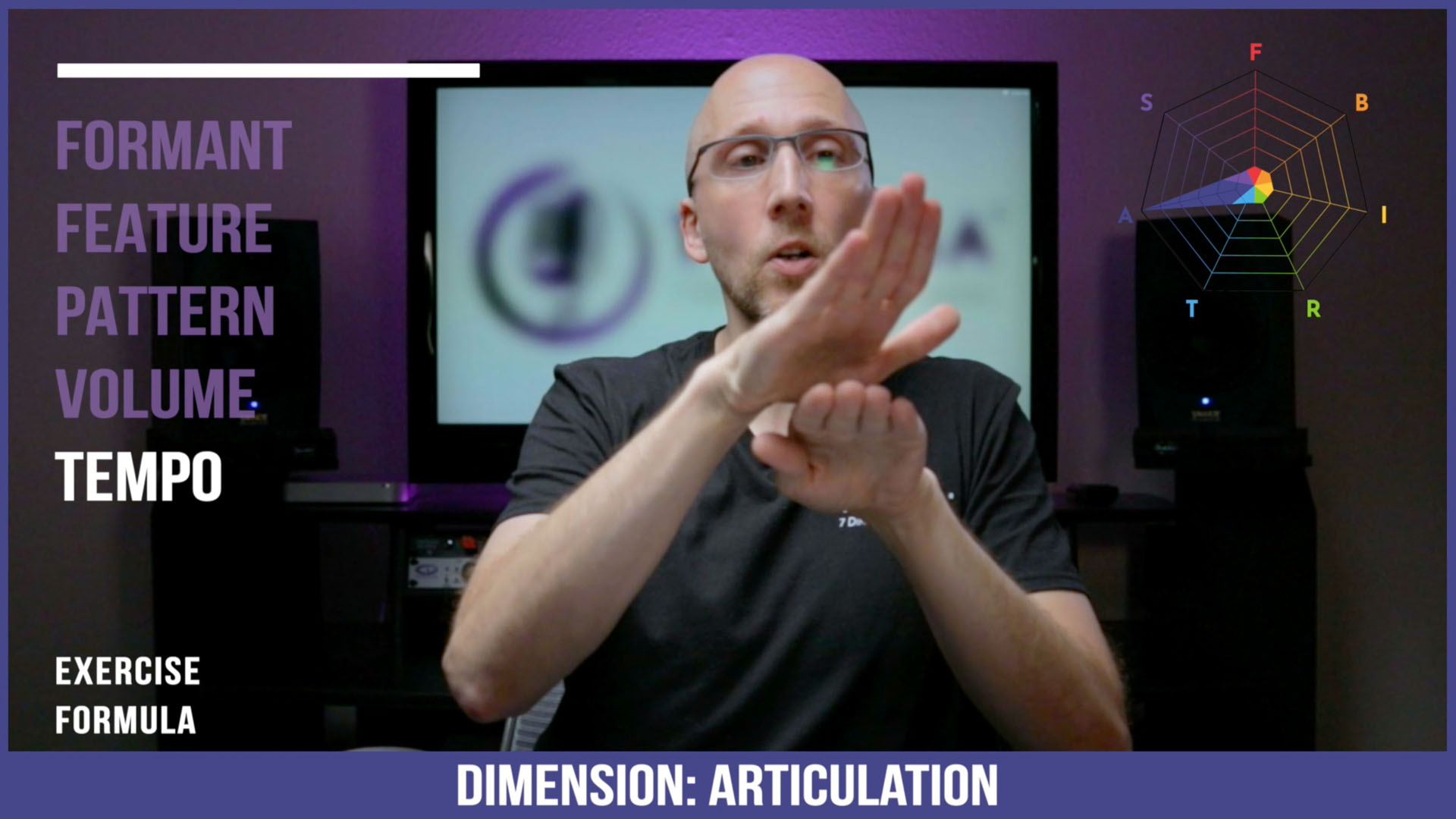 Balance your voice to sing in any and all styles of music

Release muscles that are interfering with your high notes

Transition between vocal registers and smooth out your breaks

Build vocal stamina to sing for hours without fatigue

Sing the right pitches of your melody every time

Dramatically improve riffs and vocal runs

Optimize your training with revolutionary methods

Identify your strengths and weaknesses as a vocalist

Develop a greater sense of awareness throughout your instrument

Reduce vocal fold inflammation and prevent fatigue

Remove psychological barriers that are keeping you from your potential

Sing with more power and projection with minimal effort

Develop a strong and healthy voice you can count on

Sing with more dynamics and balance throughout your entire range

Adapt songs to your current skill sets when performing

Perform at your best even under poor conditions

Adjust unwanted "nasal", "whiney", "dark" or "cartoony" vocal sounds

Access your head and falsetto ranges effortlessly

Never run out of breath when singing or holding out long notes

Remove the mechanical myths of singing within your instrument

Release uninvited tension in your throat, tongue and jaw

And much more…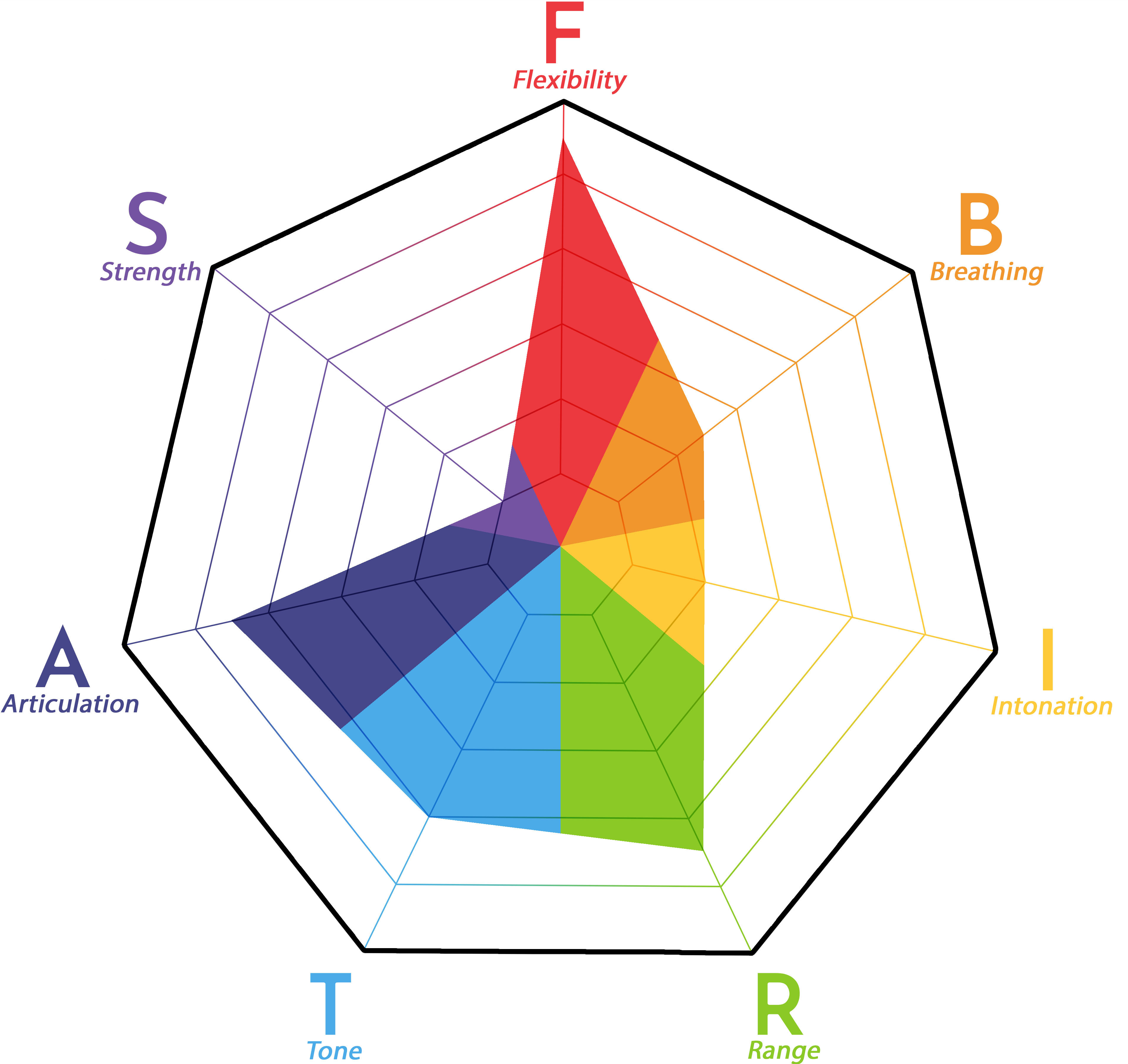 Flexibility: Pliability of the vocal folds
Breathing: Breath management
Intonation: Pitch control
Range: Vocal balance from lowest to highest pitch
Tone: Quality of sound
Articulation: Diction
Strength: Stability and stamina of the voice
Is Throga Right For You?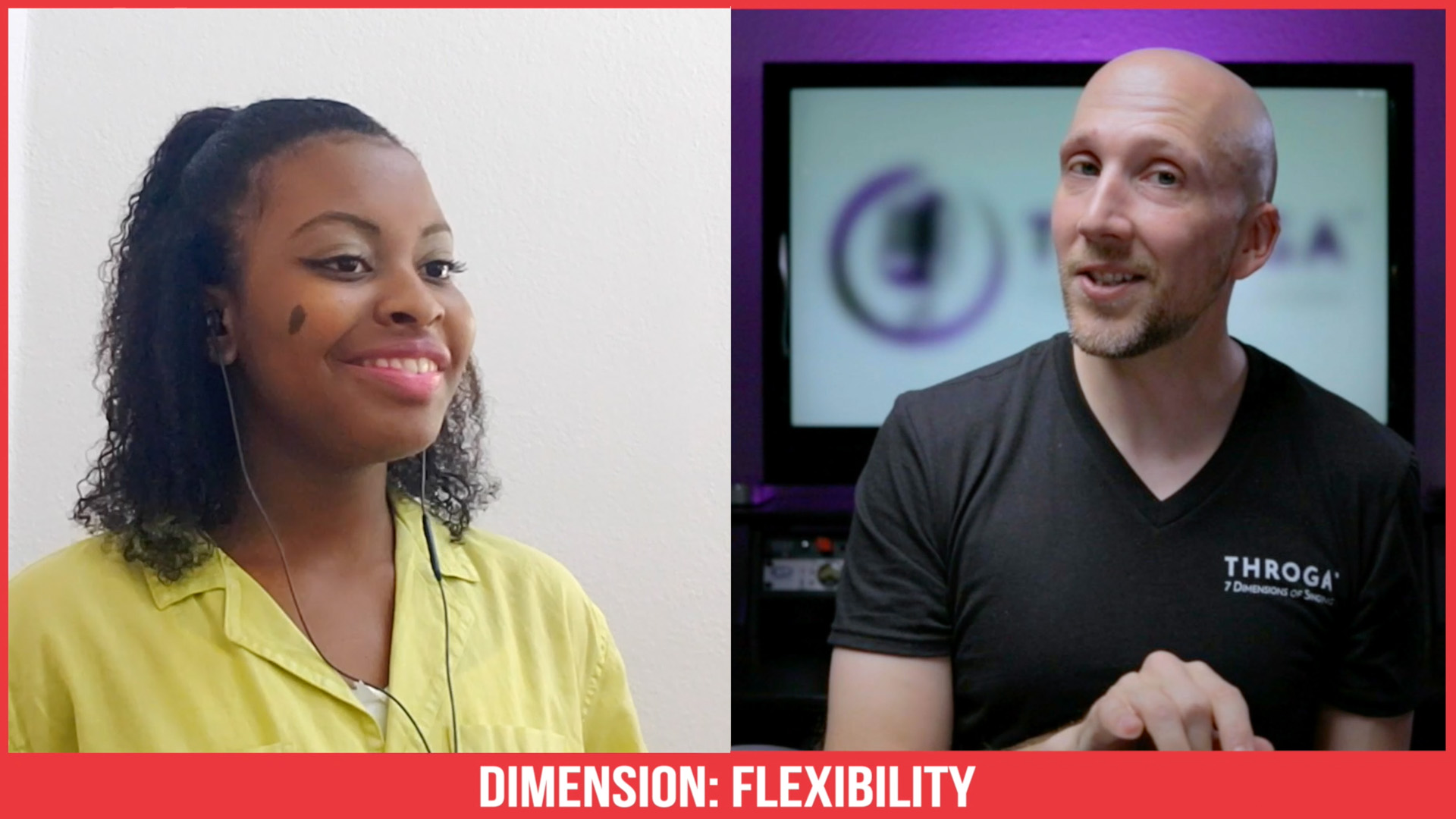 The Vocal Gym is designed for all skill levels and styles of singing. Multi-platinum selling artists and Broadway stars use Throga to overcome vocal disorders, prepare for studio recordings and grueling tour schedules, enabling them to continue progressing throughout their career. Hobbyists use this method to reveal their potential, minimize fatigue, and refine their skills to create captivating and memorable performances. Beginners explore and coordinate their voice for the first time in new and exciting ways, building confidence and discovering the joy in expressing their one-of-a-kind instrument!
This Program Includes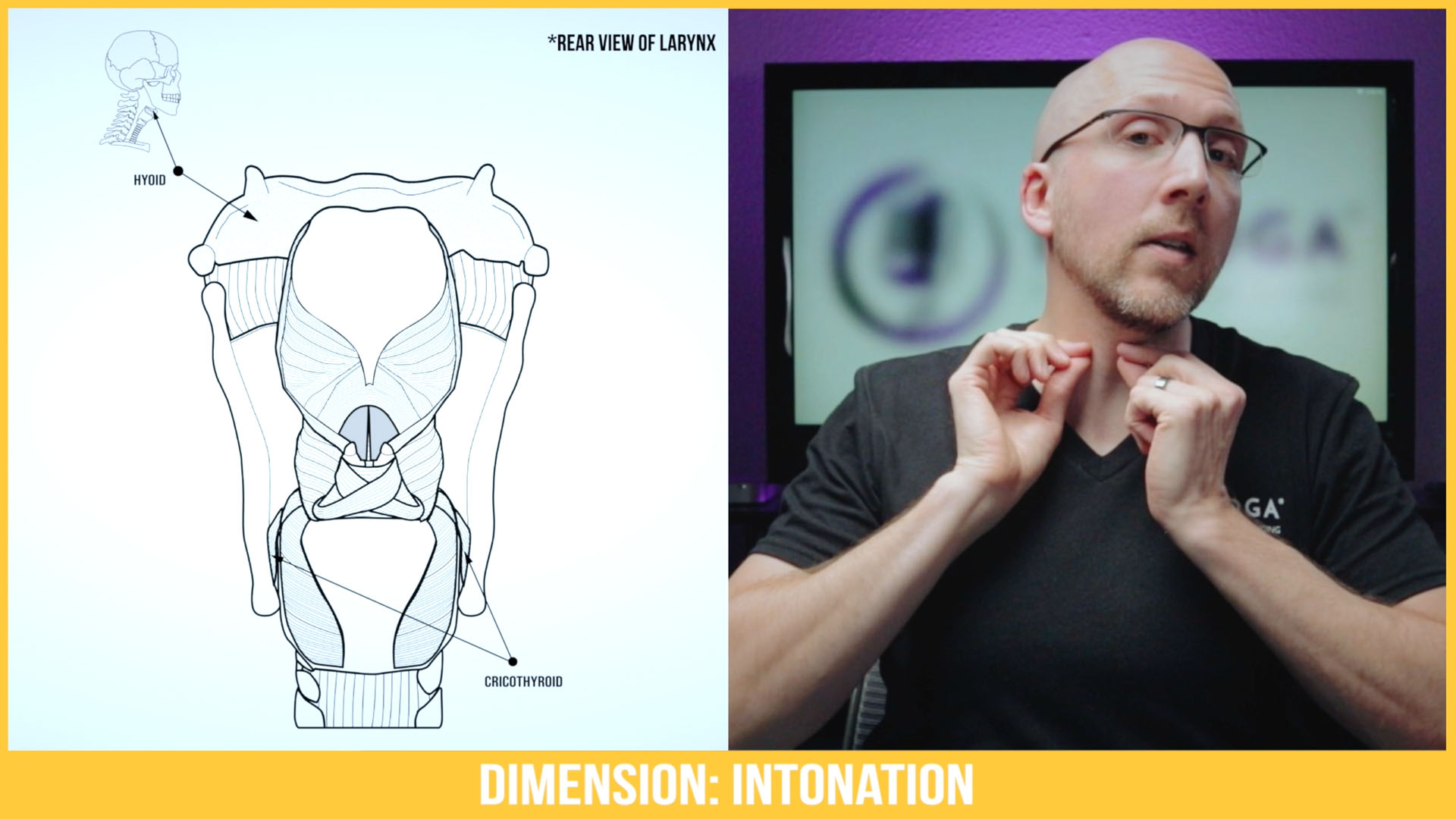 Fully guided and customizable exercises targeting all 7 Dimensions of Singing

57 streaming instructional lesson and guidance videos

Direct access to Certified Throga Instructors for questions and feedback

A detailed look at the Throga Technique and all of it's components

Diagnostics guide to determine which dimensions to focus on

Downloadable Vocal Gym journal and exercise sheets

Tools designed to strengthen neural-activity and optimize vocal behaviors

Visual mapping of how each exercise targets the voice

Exercise formula and component values for advanced training

Illustration of vocal physiology to deepen your understand of the instrument

80+ downloadable practice patterns (MP3)

Interactive assignments and quizzes to reenforce new concepts and practices

A never-before-seen formula that makes exercises and training easy to understand

The science and physiology behind all 7 Dimensions of Singing

1 month FREE membership of the Beyond The Gym course for additional exercises
Course Curriculum
Orientation
Available in days
days after you enroll
Technique
Available in days
days after you enroll
I: Flexibility
Available in days
days after you enroll
Richard Fink IV is the founder of Throga®, #1 Best-Selling Author in vocal education and labeled as the "world's leading online vocal coach" by the Wall Street Journal. He has worked with singers in over 100 countries around the world, including multi-platinum selling artists, professional actors, political leaders, and Broadway stars.
As a vocalist, Richard is a 3x Guinness World Record holder and award-winning singer for solo performances as Jesus (Jesus Christ Superstar) and Jean Valjean (Les Miserables). He released multiple albums as a songwriter and vocal-producer between 1991 and 2005, which led to co-writing and demoing songs for top charting artists such as Josh Groban and Michael Jackson.
Career highlights as a voice specialist include adjudicating the 2016-2017 Voice of Dance Life Unite in Australia and Suncane Skale televised throughout Europe, coaching at Talent Camp at Universal Studios in Florida, and teaching Masterclasses at various Universities in the USA and Australia. Richard's crowning achievement, however, was becoming the first and only person in U.S. history to be awarded a full-utility patent on a vocal training technique with the 7 Dimensions of Singing.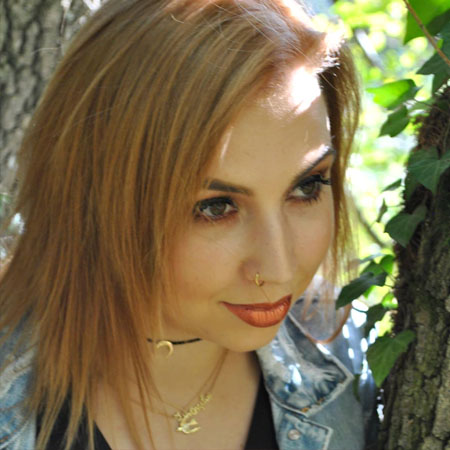 "WOW!! Really amazing course!!! It feels like I have a complete new understanding of my voice and a place (the vocal gym) to transform it!!! This course is absolutely GREAT and one of the best things is that it feels like REAL one-on-one sessions with the master and founder of Throga!!! So many great tools in the course like quizzes, assignments and customized exercises to prove and develop your voice! It also offers many different exercises which is an absolute blessing to focus on your own needs!"
- Toni Schafft (Germany)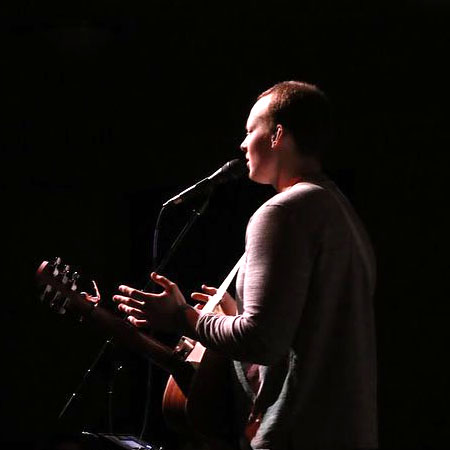 "I love the feel and content of the Vocal Gym! Richard's teaching style translates so well to an online platform, with the same atmosphere of person-ability, grace, and excellence you'd expect from a private in-person lesson. And the exercise lab at the end of this course is KEY for people that get the basics, but want to stretch themselves further!"
- Ben Longabaugh (United States)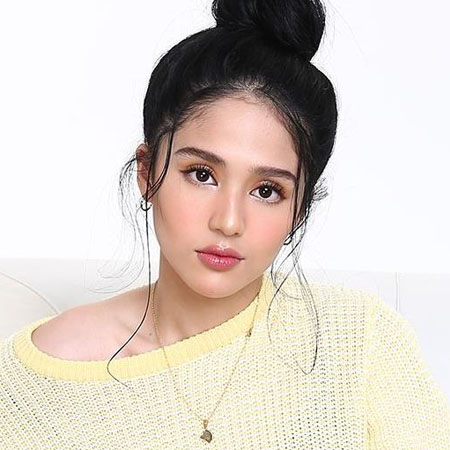 "The Vocal Gym teaches and showcases more than just the standard vocal tips and guidelines! From personal experience, it touches on not only the technical and scientific aspects of singing, but has also made me realize that the condition of mind and body are so important as a singer. One of my favorite things about the 7 Dimensions of Singing is that it adapts and is applicable to any singing style, regardless of your genre, and focuses on working with your current skill set, and enhancing it to produce the sound you want efficiently! Richard is an articulate instructor, able to break down all there is to it, while creating a comfortable and pressure-free learning environment to grow further as a singer."
- Jayda Avanzado (Philippines)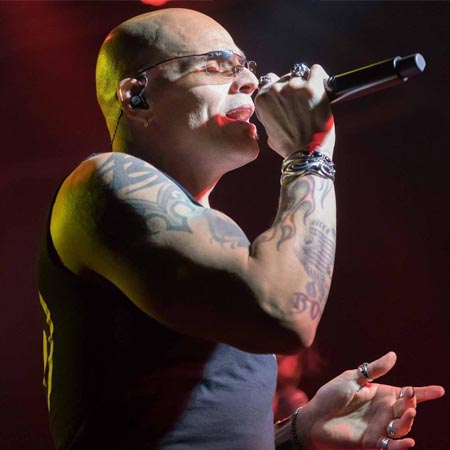 "In all my years of singing, presentations and radio, I've had the honor and pleasure of working with so many knowledgeable and well established vocal coaches that have taught me different strategies to maximize the potential of my voice, but it wasn't until I came into contact with Throga that I truly understood the anatomy, functionality and execution of what our incredible vocal instrument can provide for us as speakers and singers! I would adamantly recommend this course to anyone who utilizes their voice as their principal means of income in a heartbeat! Thank you for this enlightening course... simply brilliant!"
- Manny Cabo (United States)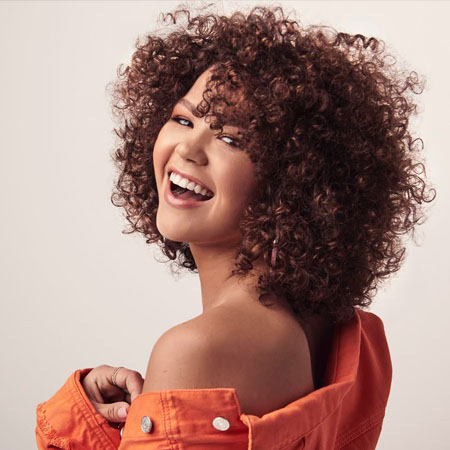 "As singers, sometimes we focus only on the way things sound. The Vocal Gym course teaches you WHY things sound the way they do, by teaching you what makes up your "voice". I love how this program is not only very informative, but also interactive, to help grow your strengths and/or weaknesses as a singer!"
- Riley Roth (United States)
Frequently Asked Questions
When does the course start and finish?
Your LIFETIME access to this course starts now and never ends! It is a completely self-paced online course - you decide when you start and how often you return to review and continue to progress.
What if I'm a complete beginner as a singer?
The beauty of singing is that ANYone can do it! Don't get caught up in wether or not you have enough 'natural' skill to do something you love. As long as you have a desire to sing and are willing to work at it, this course will help you reach your goals!
Can I take the course on my phone or tablet?
Absolutely! You are able to access the course, watch the training videos, and practice the MP3s across all the desktop and mobile devices you own.
What if I have questions about the technique or exercises in the course?
You can contact us at ANY time with questions regarding this course or singing in general! For additional video tips, guided exercises and interaction with other Throga users in addition to the Certified Throga Instructors, we recommend checking out the Beyond The Gym course as well.
How do I get my 1 month FREE membership to the Beyond The Gym course?
To gain access to the Beyond The Gym membership course and all 7 Dimension course exercises bundled with it, you will find a special 1-month FREE coupon code in the very first Vocal Gym course lecture. Use this code upon enrollment of the Beyond The Gym course to receive all of the related benefits and cancel anytime!
Course Comparison